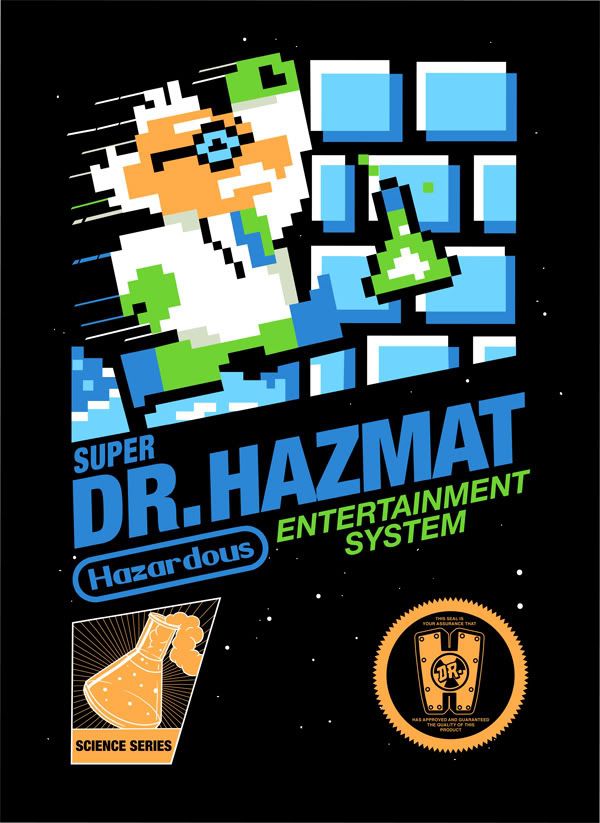 "Super Doctor Hazmat" (t-shirt) by Doctor Hazmat
I don't know what Doctor Hazmat is (a webcomic? a themed store?) but I dig the idea of a science-themed Nintendo game. Doctor Hazmat's GIR-like robot M.A.C. is also pretty rad.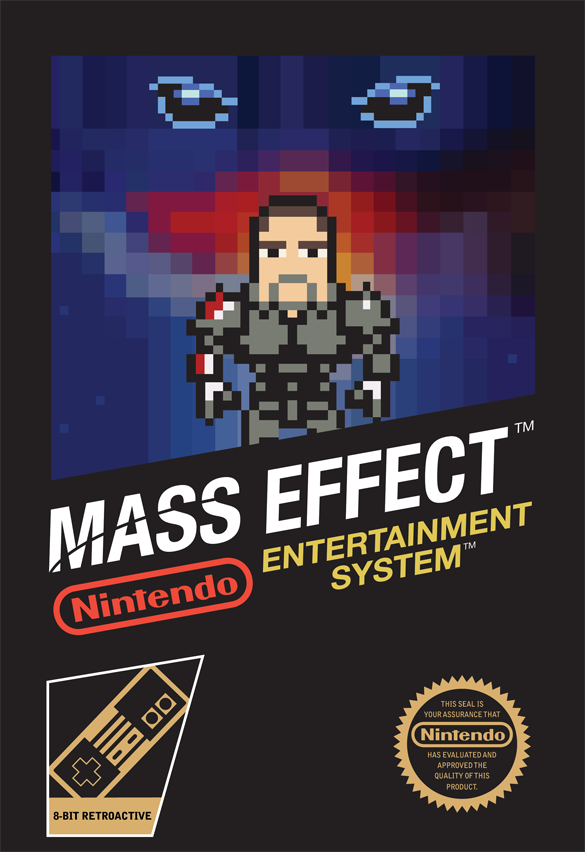 "Mass Effect NES Box" by The Arcade Artist
Alongside retro 8-bit NES box art, the Arcade Artist does very cool 8-bit sprite magnets, available for sale on her website.

"A-B-Up-Down-Left-Right-Select-Start" (prints and posters) by Adam Campbell
I feel like I've posted this before, but it's worth a repost. I particularly like the faux-box-damage.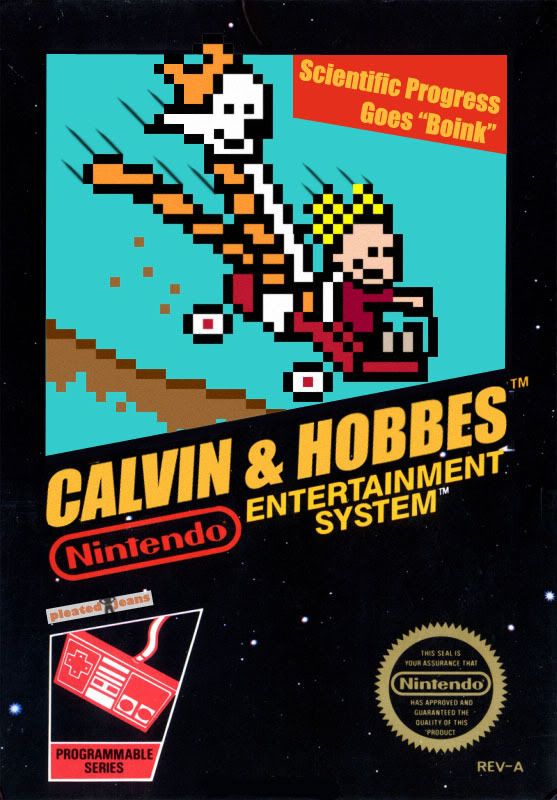 "Calvin and Hobbes Nintendo Video Game" by Jeff Wysaski
Check out Jeff's entry for his imaginary Calvin and Hobbes game here. He's not only mocked up the above box cover but also actual in-game screenshots. Worth checking out.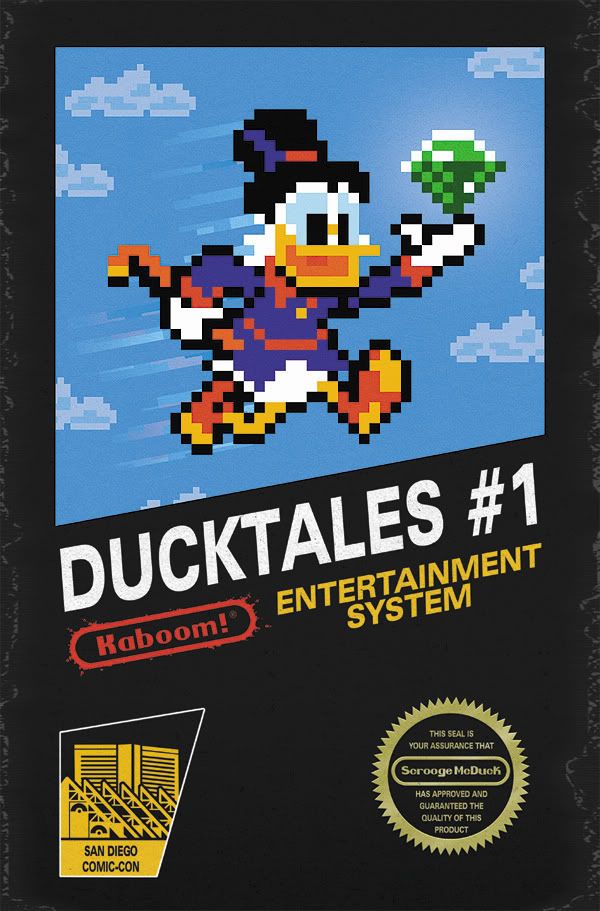 "DuckTales #1" (variant cover) from Boom! Studios (art by Matt Needham)
This variant cover for Boom! Studios' first issue of DuckTales was sold exclusively at the 2011 San Diego Comic Con. Interestingly, it was written by long-time Disney fan Warren Spector, the man responsible for Epic Mickey, Thief, and the first two Deus Ex games.

"Deadpool: Merc With A Mouth" by SharkBomb
It's Deadpool in a videogame. 'Nuff said.