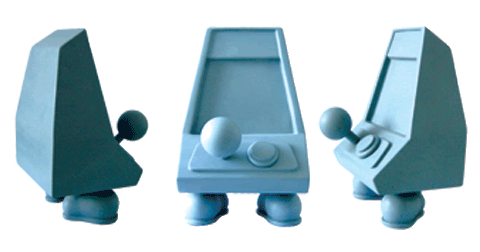 Now this is how you do a blank figure ripe for customisation. Erick Scarecrow molded the 7" Soopa Coin-Up Bros. sculpt and offered up a limited edition vinyl run for sale for the paltry sum of $30 through Esc-Toy (sadly no longer available through official channels, but
UrbanRetro
is selling the
white edition
for
£22.99
while supplies last). The blank comes packaged with a hoard of stickers for the screen, marquee and cabinet.

The Soopa Show was held in April at Concrete Jungle in NYC and the pieces on display were impressive, to say the least. Click on any of the images below to bask in the glory of full-size.

"Archadic", Andrew Scribner

<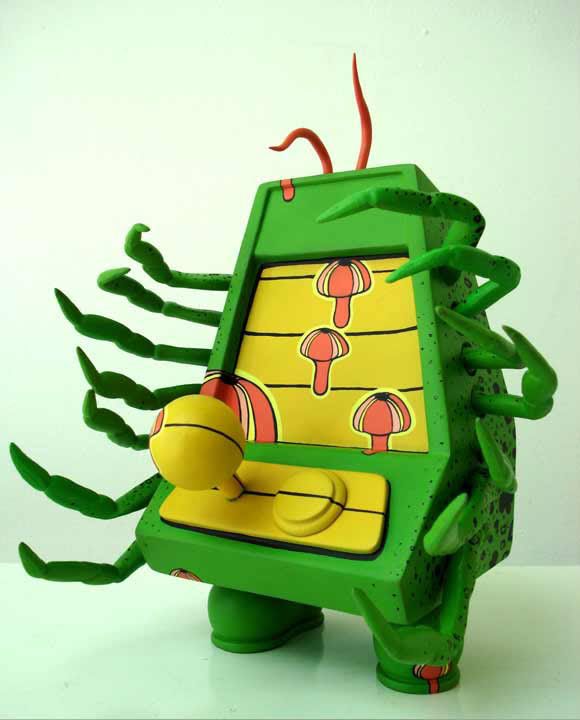 "Centipox", Brandy Anderson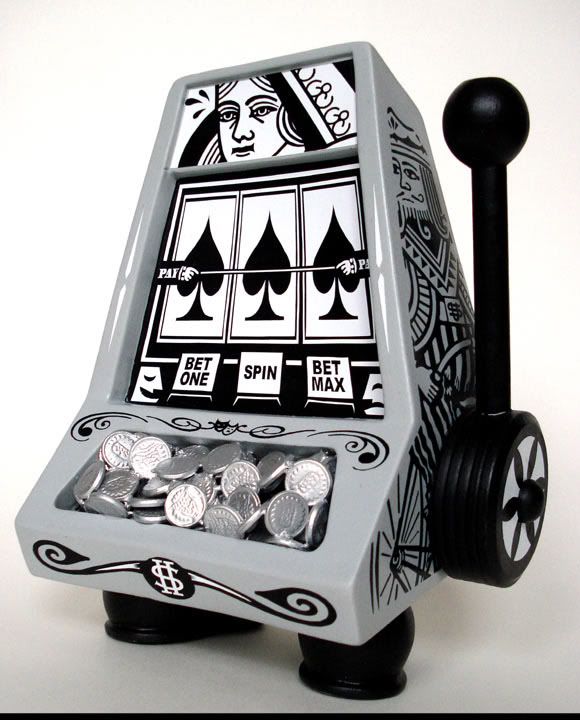 "One-Armed Bandit", Bucky Lastard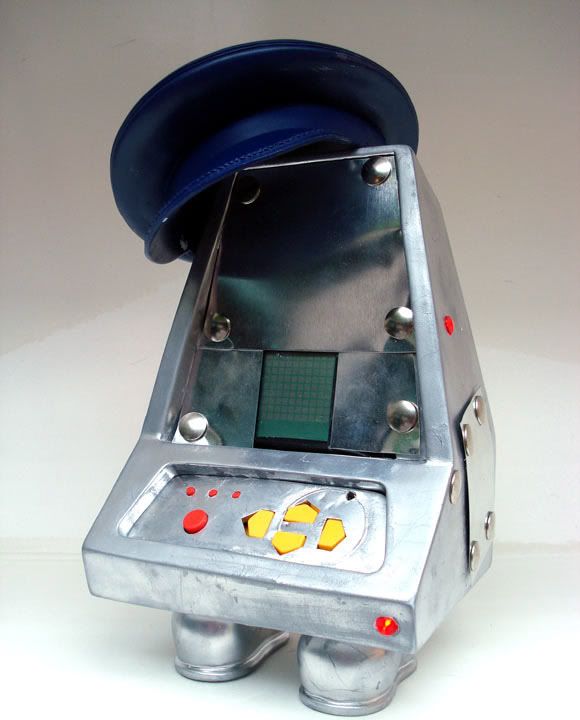 "Battleship", Diego Paz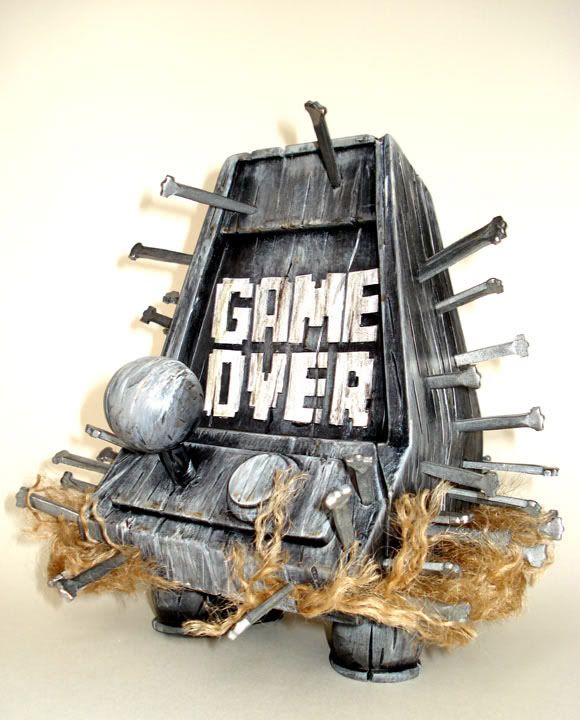 "Game Over", Doktor A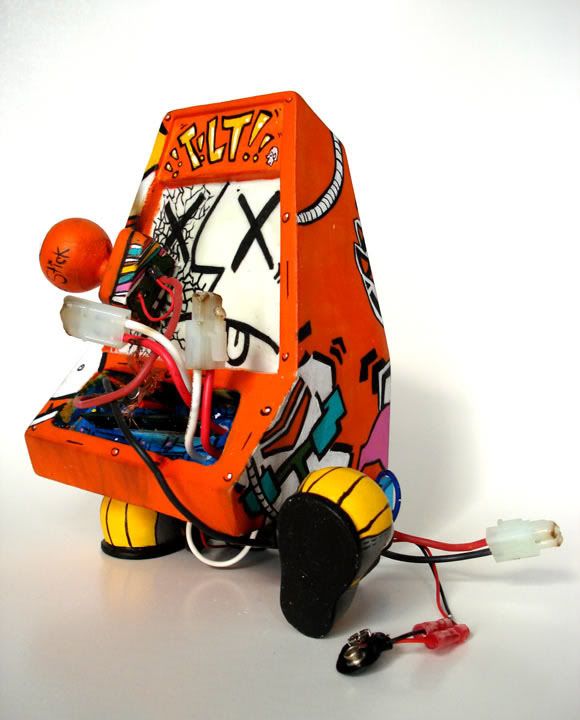 "Dug Rush", Dynomight NYC



"Toy Break", George Gaspar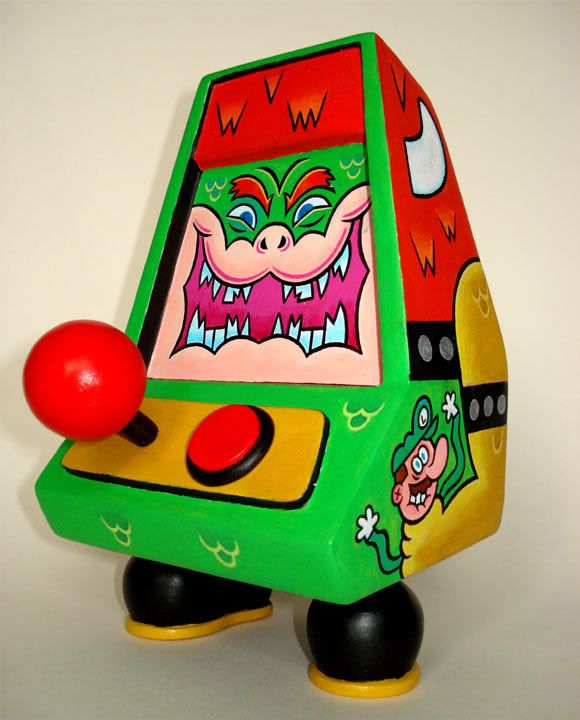 "Soopa Koopa", Jared Deal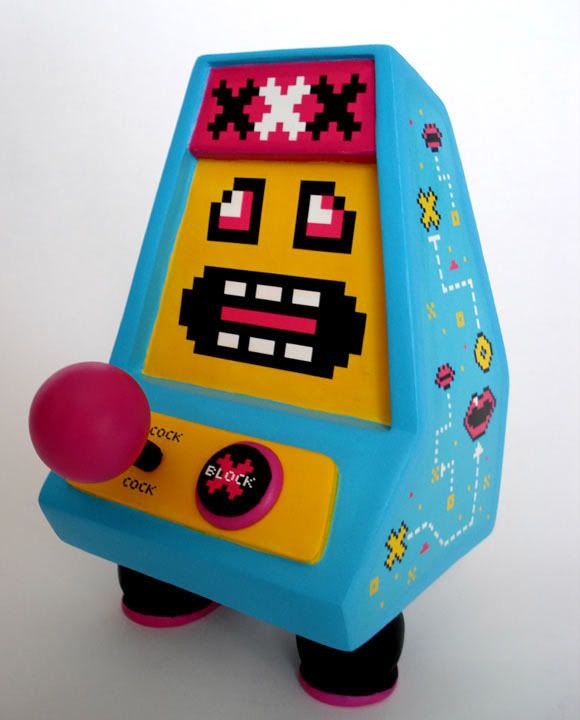 "Cock Blocker", Jude Buffum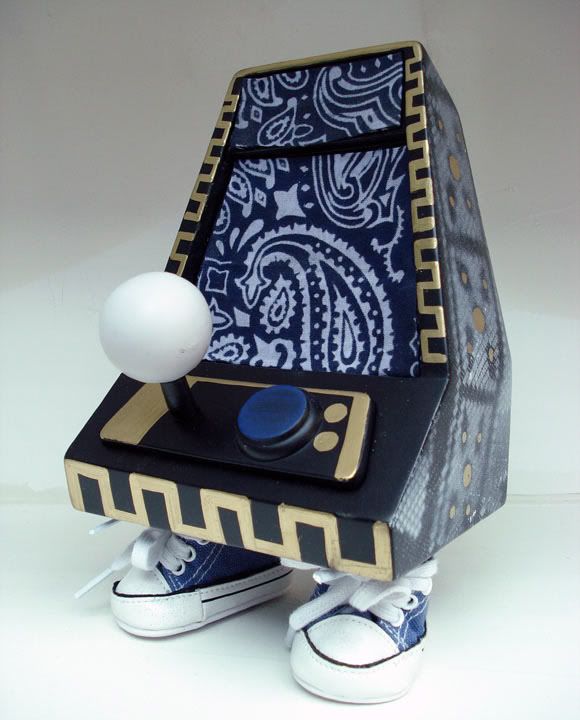 "Chicano-Up Bros", Marka 27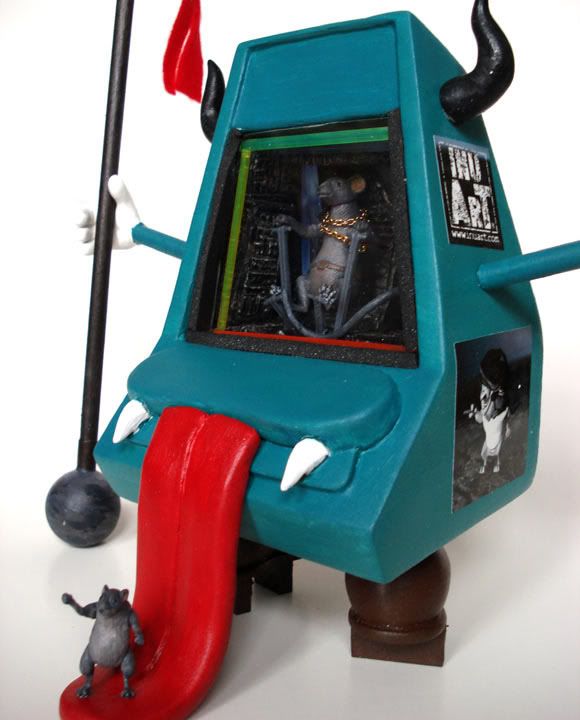 "Bello Bello Beeeeh!", Massa Mas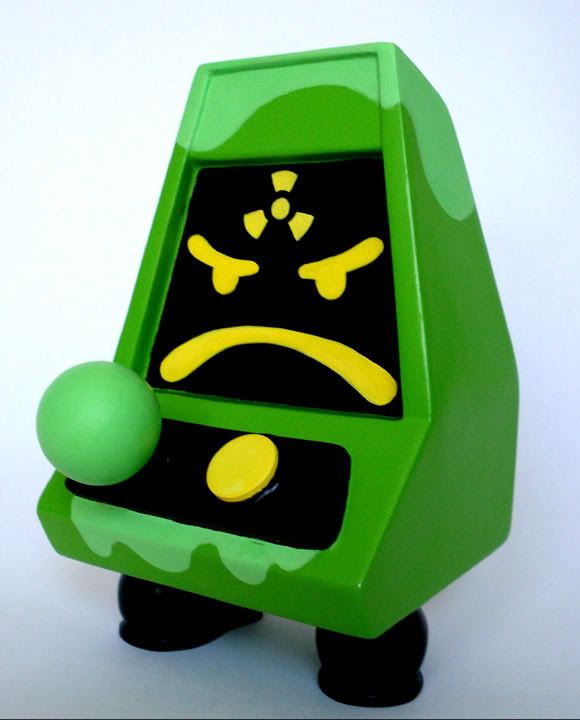 "Soopa Boombu, The Vinyl Toy Killer", Matt Beers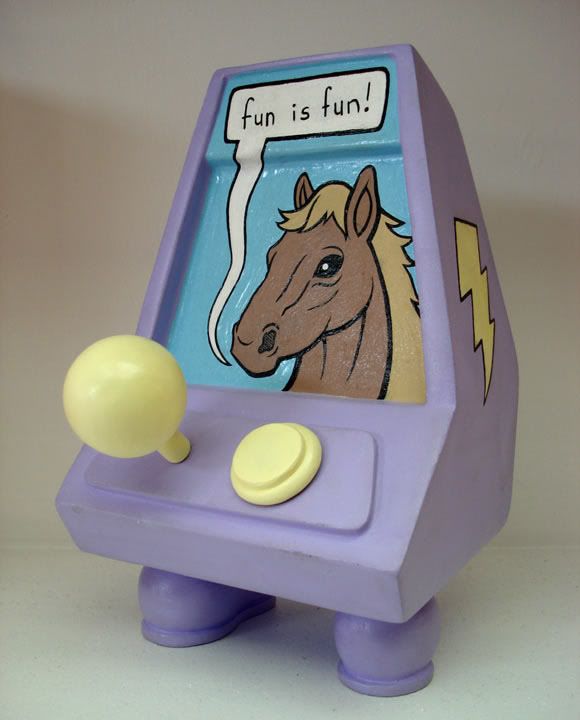 "Keep Your Day Job", Steff Bomb
More photos over at
Vinyl Toy Freaks
and
Esc-Toy's Flickr stream
.