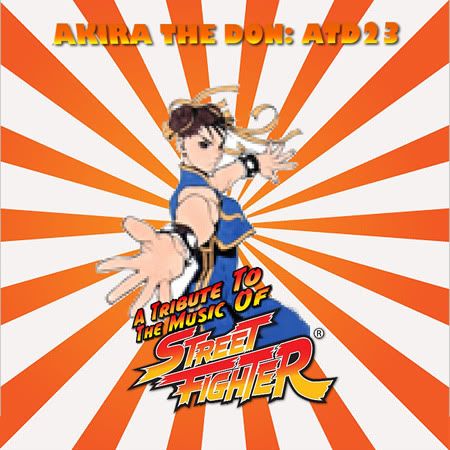 Following up on
Hipster, Please!
's
Doctor Who mixtape
I linked to the other day, I thought I'd offer up another free download - this one somewhat more relevant to Apocalypse POW!'s usual theme:
Akira the Don's full-length Street Fighter II remix album
. And, if you'd like to hear it before you pay zero dollars (or whatever you like) to receive high-quality mp3s straight from the Don himself, he's put the whole thing up as an embeddable stream.
Akira The Don - ATD23 - The Street Fighter Mixtape
by
Akira The Don
And here's the tracklist:
Akira The Don – ATD23: The Street Fighter Mixtape

Produced, engineered and mixed by Akira The Don at Don Studios IV
Cuts by DJ Jack Nimble
Extra guitars by Jeremy Allen

Tracklisting:
Waking Up
Theme From Ken
Entertainers ft. Littles
Be Brave
The Title
Winners ft Envy
The Victory Boogie
R.Y.U.
Ending 1
Nomad
VEGA
Street Fighter (I Will F U Up) ft Big Narstie, Littles & Lickel P
Steal The Show ft Littles
Congratulations
BONUS: Ken Will F U Up