I love Disney. And, as some of you may have figured out by now, I also love videogames, particularly of the pixelated, 1980s-era variety. So I was extremely pumped to learn about Disney's upcoming animated feature "
Wreck-It Ralph
", which debuted at the recent D23 Expo and is slated for release a little under a year from now, on November 2nd, 2012.
The film stars John C. Reilly as the titular character, a Donkey-Kong-like videogame villain from the game "Fix-It Felix", who tires of being forever relegated to bad-guy status and dreams of being the hero for once. Jack McBrayer (also known as hilarious NBC peon Kenneth from 30 Rock) voices Felix, while Jane Lynch, Sarah Silverman, Dave Foley and David Hyde Pierce all make vocal appearances as well. It's being directed by Rich Moore, who was a supervising director on The Simpsons and Futurama, so I can only assume he knows his way around the funny.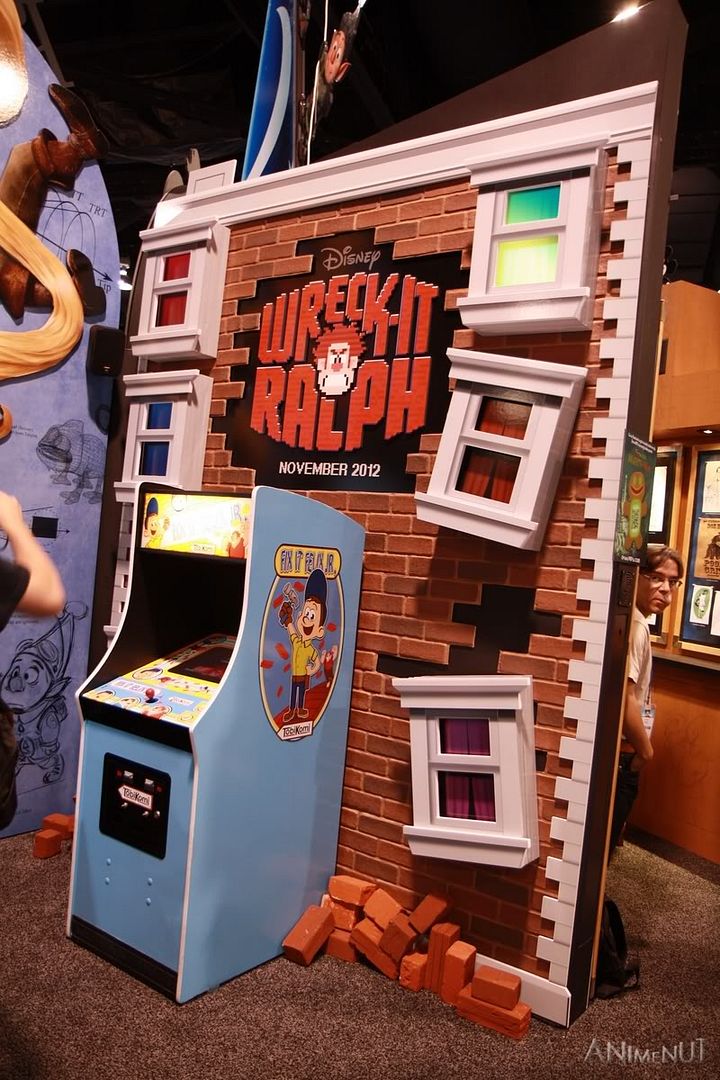 Sick of being a bad guy, Ralph leaves his game and sets off for one that he can be the hero of. He traipses through racing games and first-person shooters (presumably amongst others) in his search for a new home, along the way joining Bad-Anon, a support group for villains populated by the likes of Pac-Man ghosts and zombies. In the end, I'm wagering that he learns a little something about himself and the world in which he lives, and manages to pull off a coup and successfully navigate the videogame world's first bad-guy-to-good-guy role transition.
I think what interests me the most about "Wreck-It Ralph" is that it is very clearly a "Toy Story" for the videogame generation. Like those films, I'm sure "Wreck-It Ralph" will be jam-packed with pop-culture references and clever dialogue, but more importantly, it's going to explore a specific continent of nostalgia and delve into not just what we remember fondly, but why we do.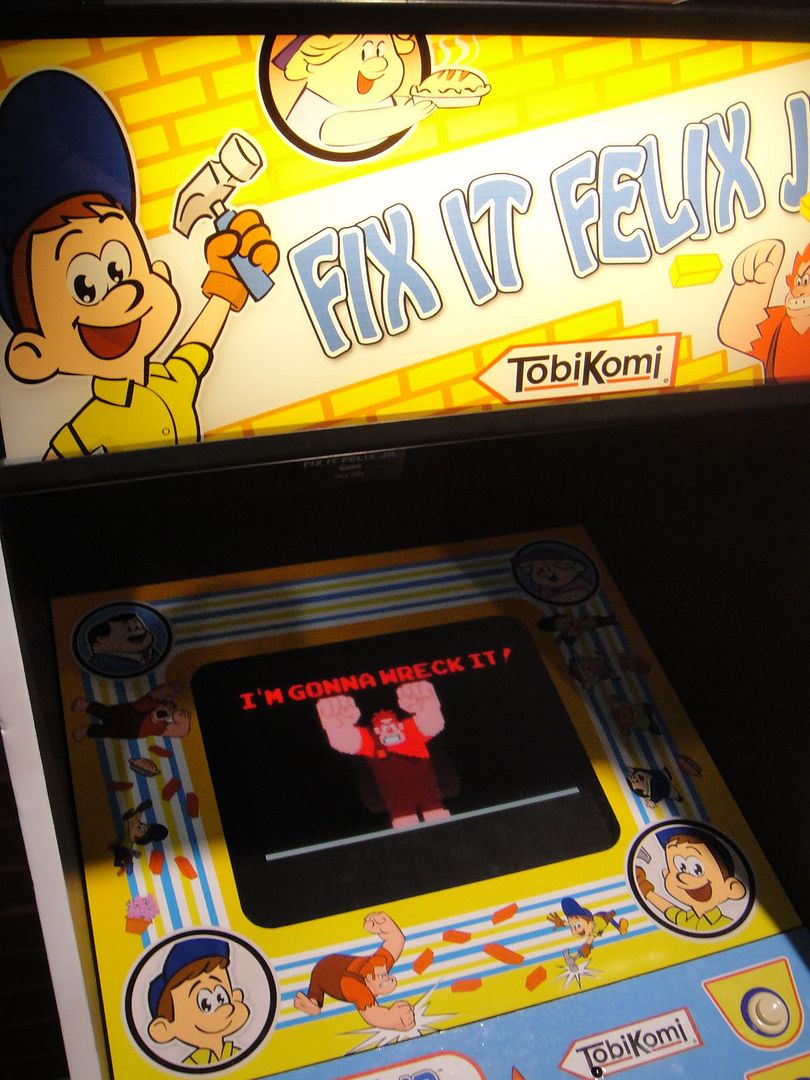 I'm also really impressed that as part of the early promotion for the movie, Disney actually put together a "Wreck-It Ralph" upright arcade cabinet, complete with fully playable game. That's some thematically-consistent marketing there, Disney. I LIKE IT.