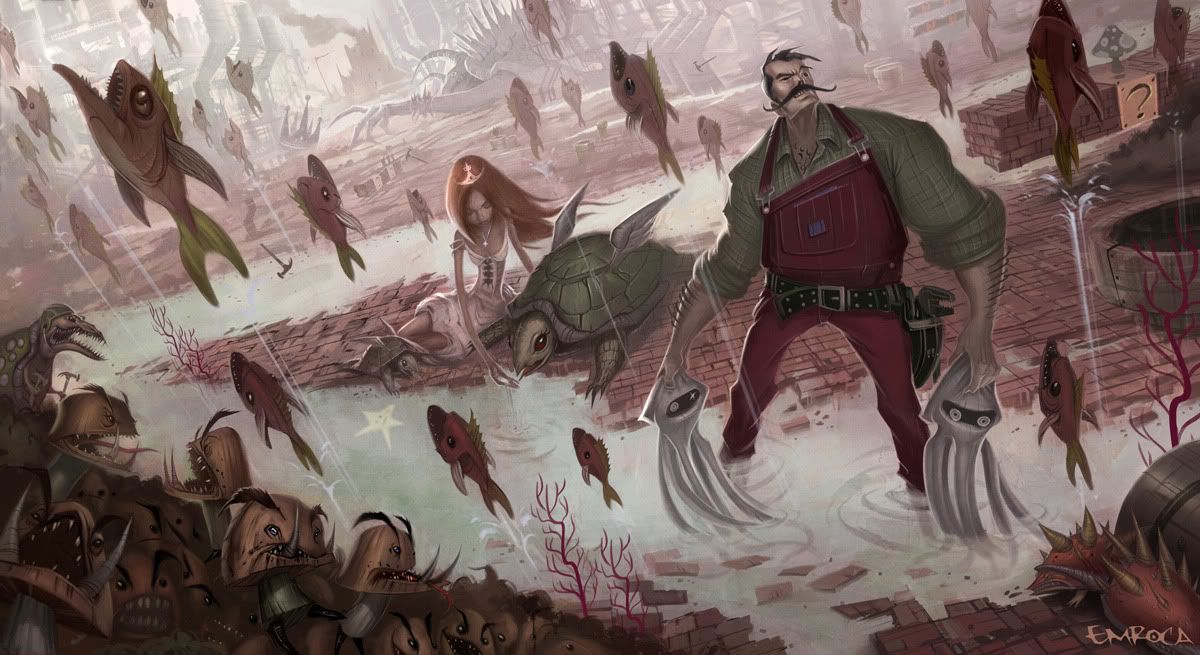 "MK Kalamari" by Jose Emroca Flores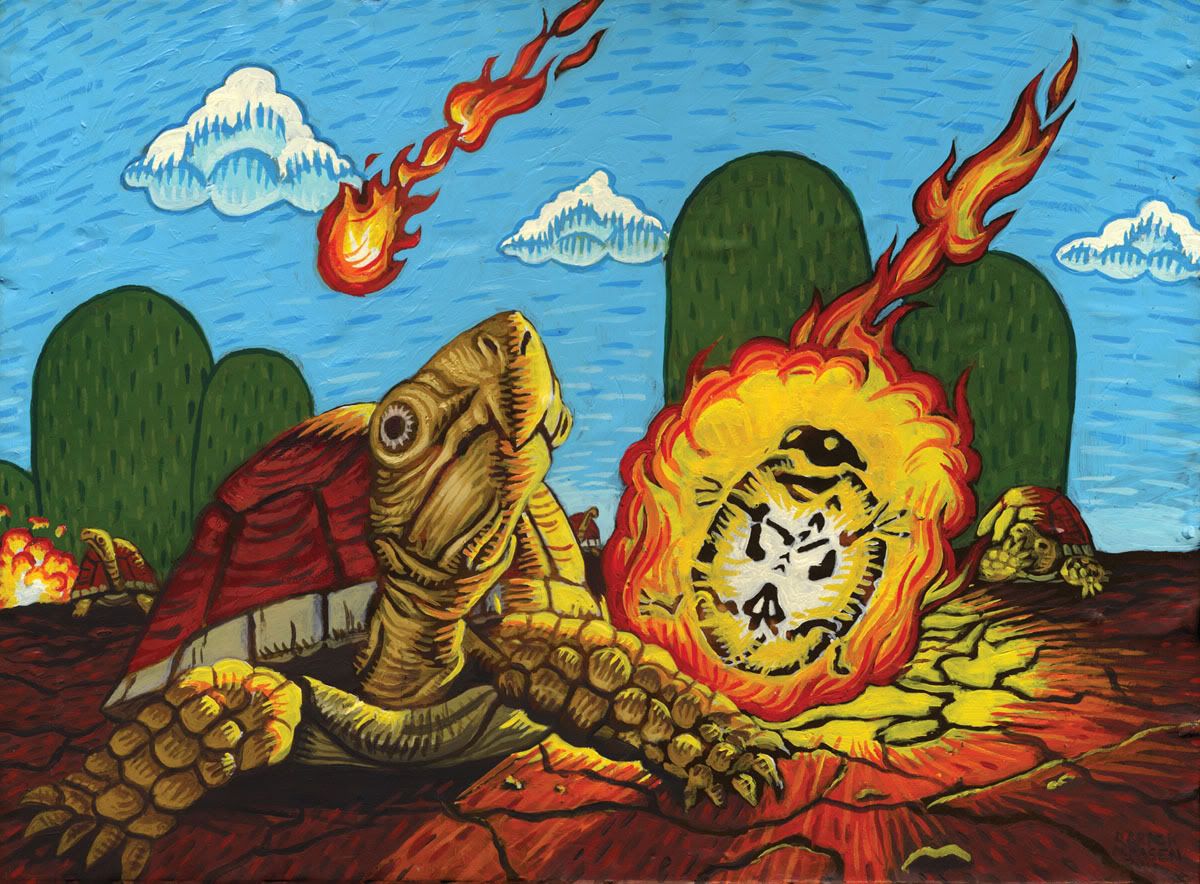 "Plight of the Koopas" by Derick Maasen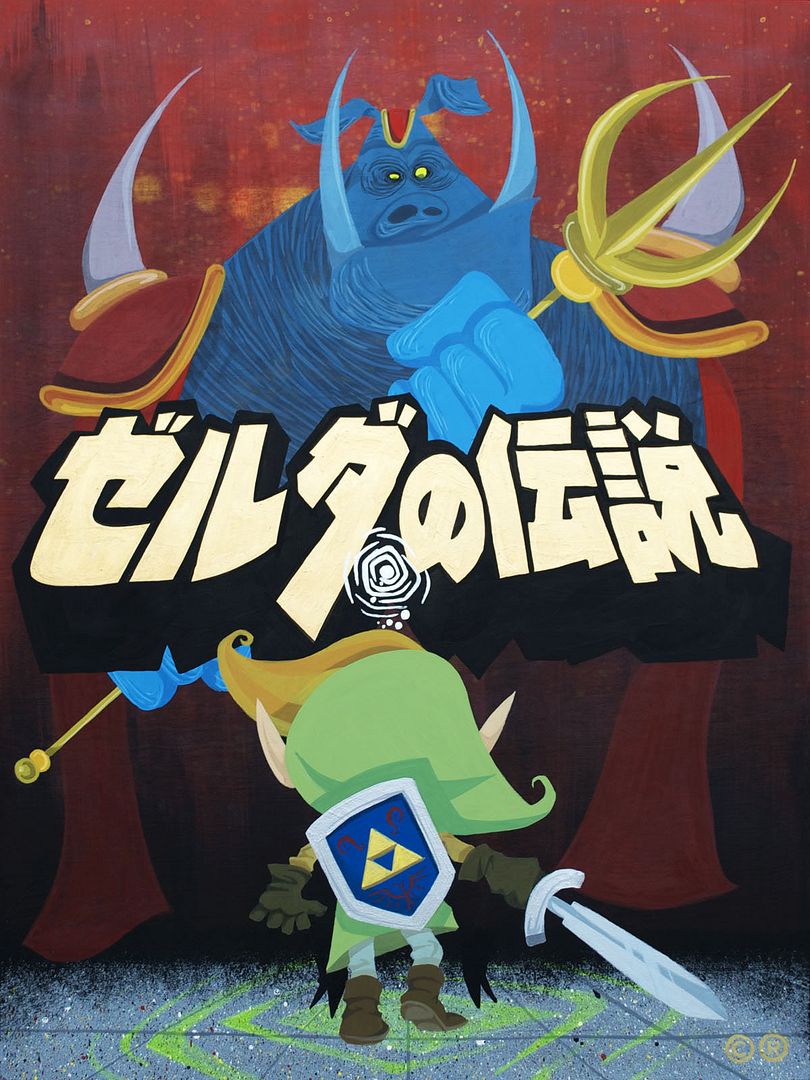 "'Zeruda no Densetsu" by Carlos Ramos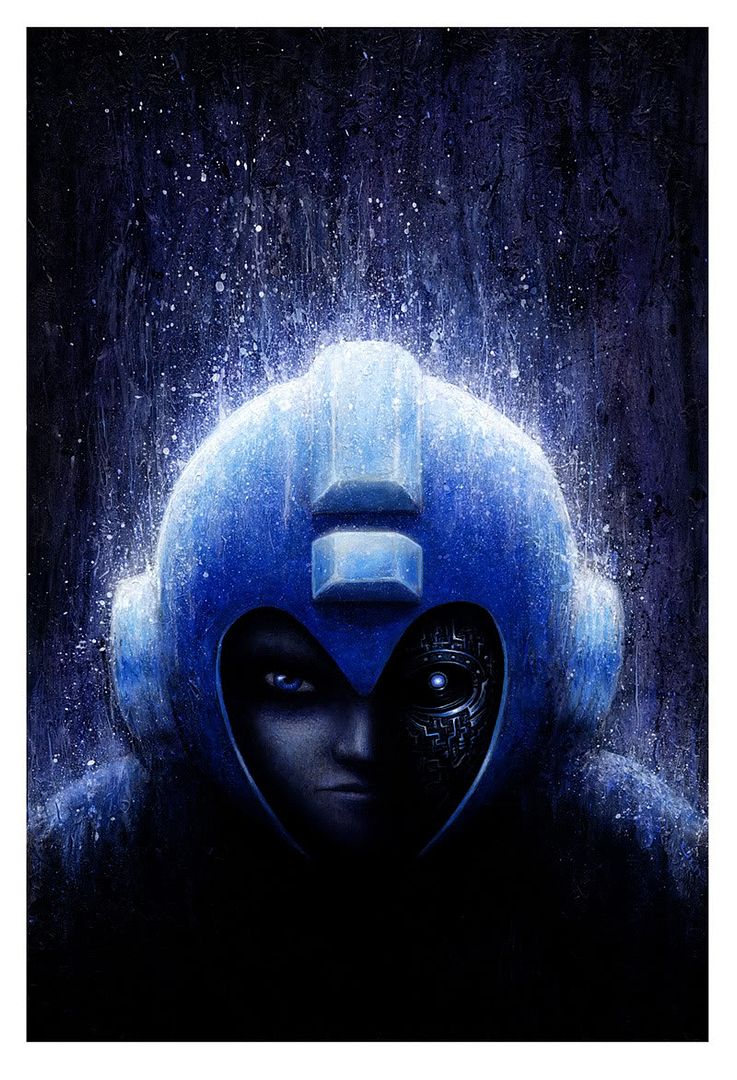 "Portrait of Rockman" by Chris Sanchez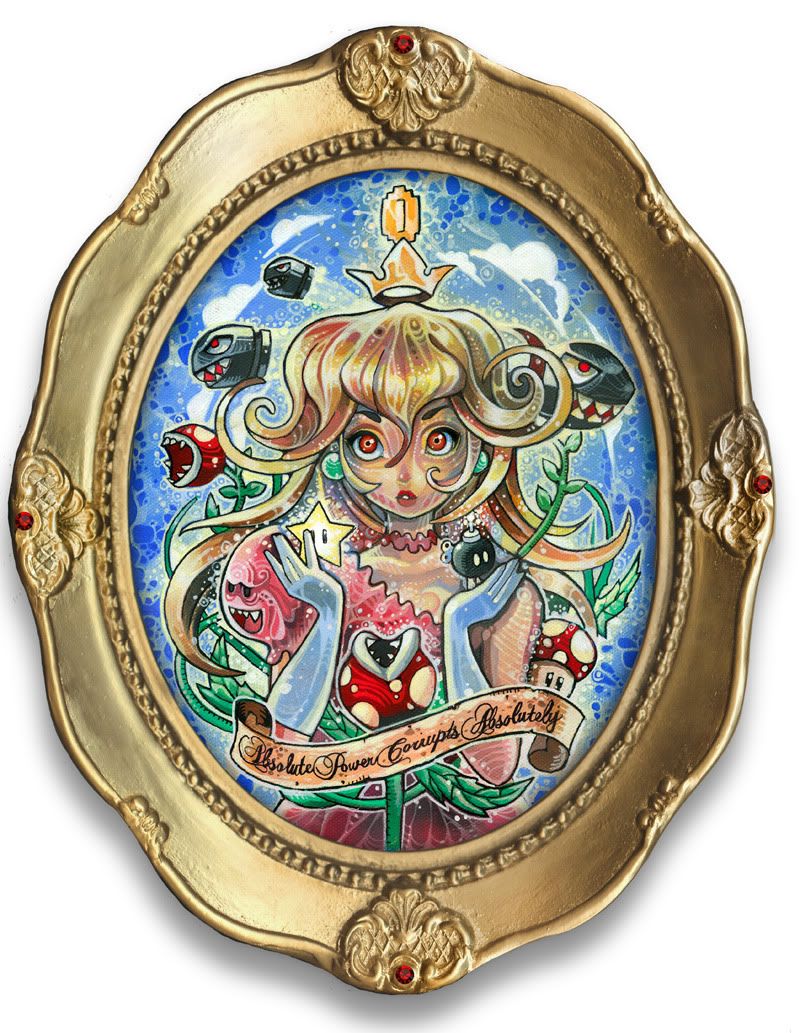 "Absolute Power" by Tim Shumate

Gallery Nineteen Eighty-Eight is doing a sequel to their legendary iam8bit show, entitled SUPER iam8bit! If the promotional pieces that G1988 have released are any indication, SUPER iam8bit should be absolutely outstanding.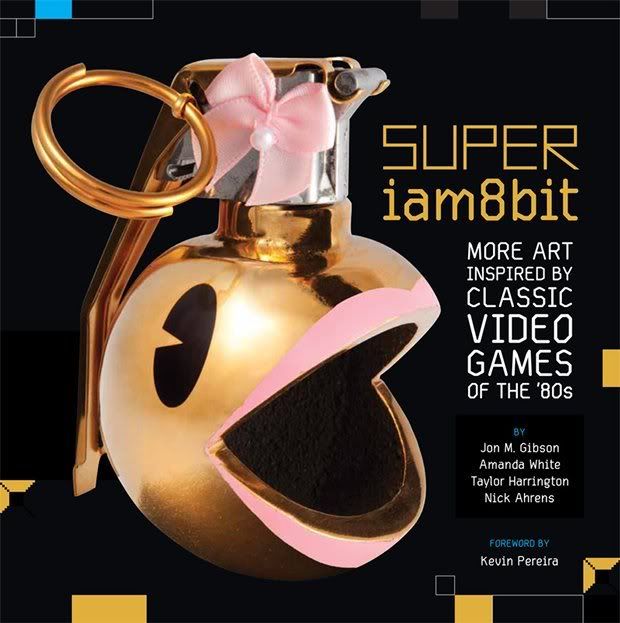 It appears that G1988 is also releasing the second volume of videogame-inspired art to coincide with the show. I was a huge, ginormous fan of the first volume, entitled simply "i-am-8-bit: Art Inspired by Classic Videogames of the '80s" and will definitely be grabbing Volume II once it's been released.

SUPER iam8bit starts August 11th, 2011 at Gallery Nineteen Eighty-Eight in Los Angeles. You can buy the first iam8bit art book here, while the second book should be sold hereabouts whenever it's out.