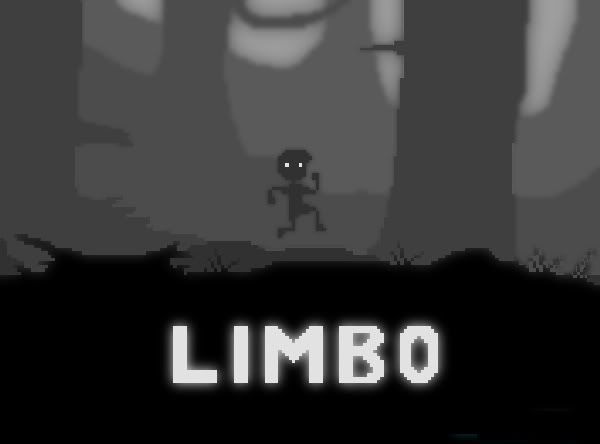 "8-Bit Limbo For PC!" by The Last Monkey
Way, way,
WAY, WAY
back in 2006, when this blog was still
the Cabinet of Curiosities
,
I posted about Limbo
, an upcoming indie game from Copenhagen-based
Playdead Studios
. Limbo was subsequently released last year on XBox Live Arcade after a four-year development cycle, but sadly I never got a chance to play it.
Well, now Limbo's been released on Steam for PC, at a more-than-reasonable price of $9.99, so I guess I no longer have any excuse not to play it. The game's garnered rave reviews across the board, and considering it was one of the first indie games that I got genuinely excited about - excited enough to start blogging about videogames, in fact - I think I owe it to myself to put it into rotation.