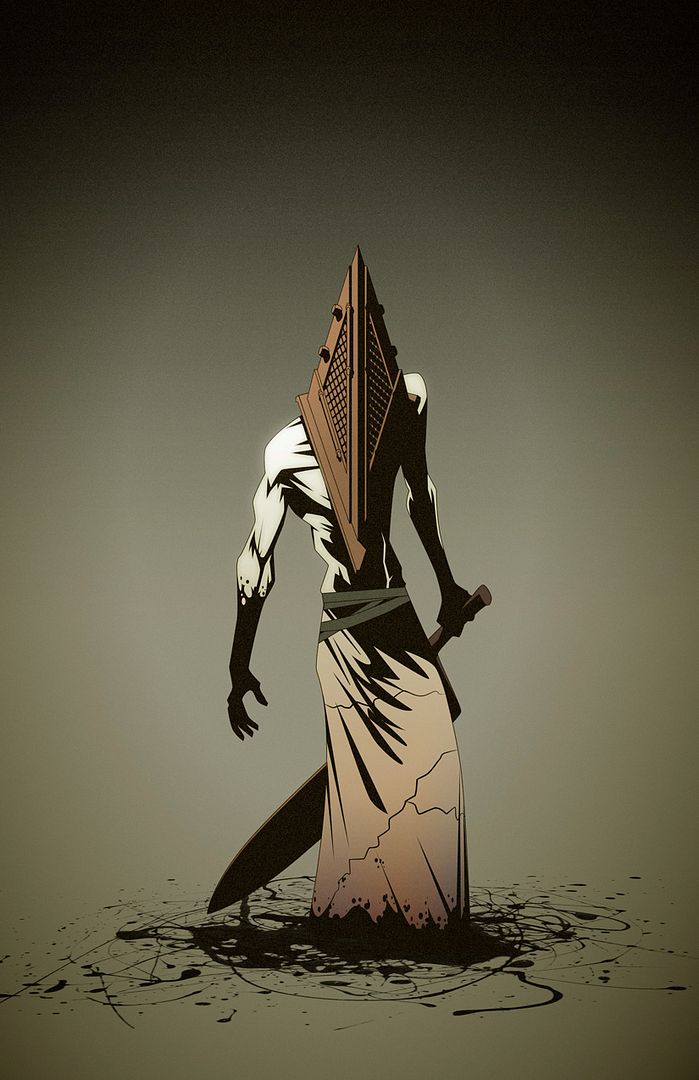 "Pyramid Head" by Fernando Lucas1

"Pyramid Head Art Card" by Kevin Bolk2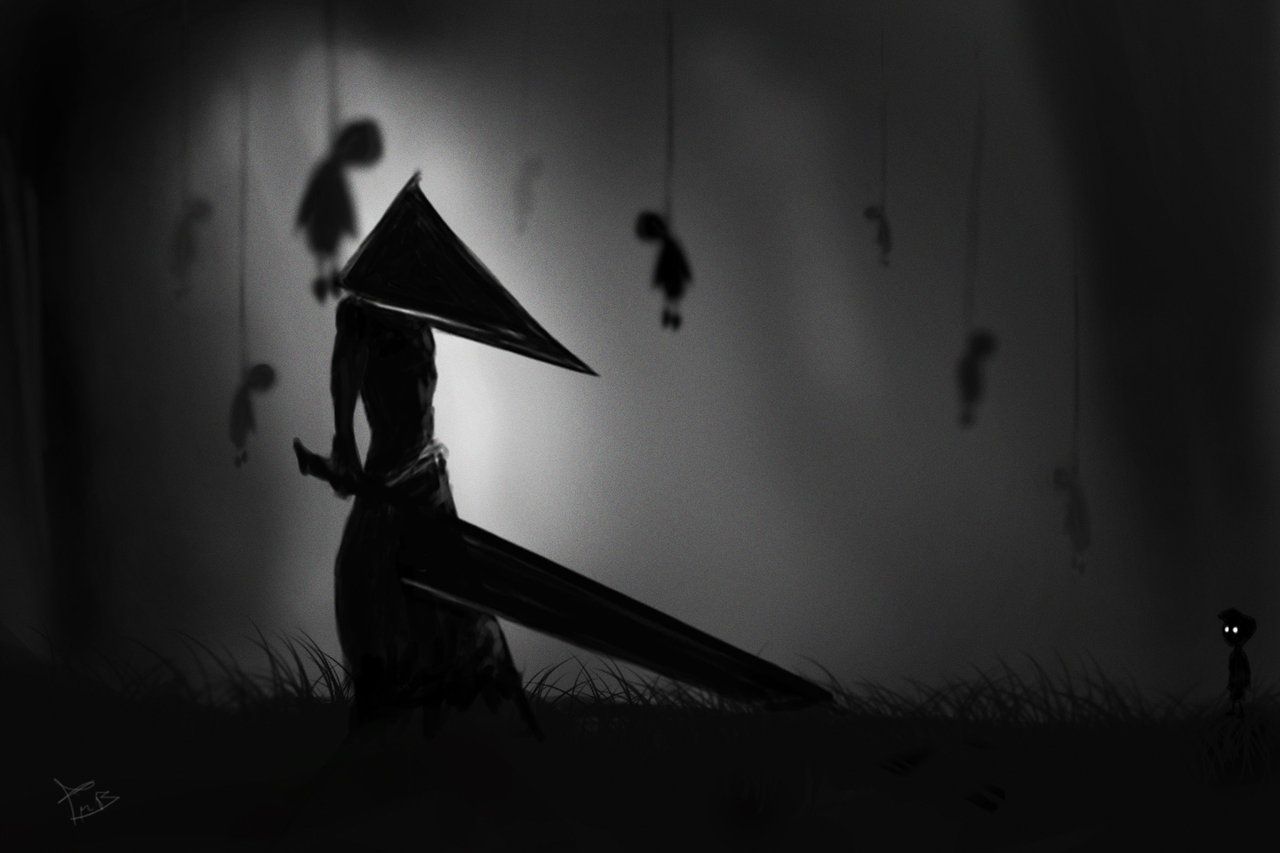 "Pyramid Head In Limbo" by Zed3
I don't have much in the way of a Cthulhu Cthursday today, so instead it's Pyramid Head Day!
1 Really like the lines on this. Reminds me a lot of Mike Mignola's style.
2 Kevin Bolk, the man behind Pot Luck Comics \ Sucks To Be Weegie, did this chibi-style Pyramid Head at a fan's request. As he puts it, "why people would want me, of all people, to draw this character is beyond my understanding."
3 I've posted some of Zed's Limbo mashups before in the past. Lookit how huge Pyramid Head is compared to the Limbo kid! Hyuuuuuuge!