"Fight Club" by SubG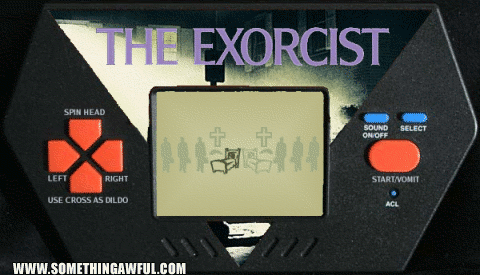 "The Exorcist" by SubG

"The Wire" by Defiant Cement

"Minecraft" by dotJPG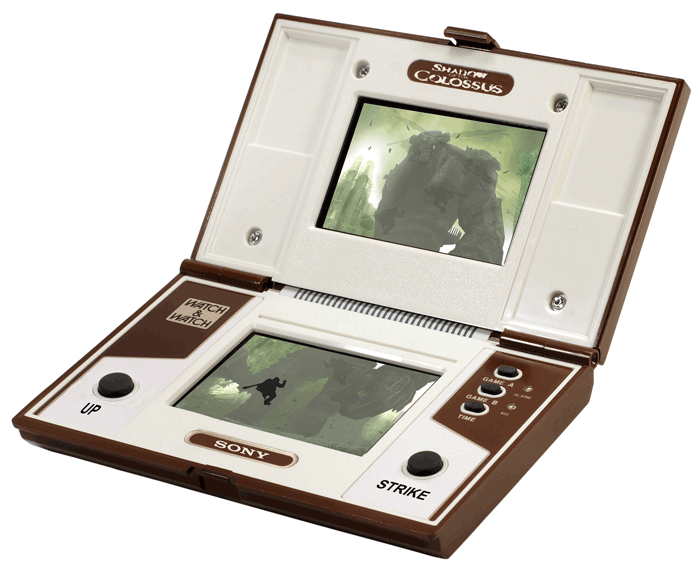 "Shadow of the Colossus" by melaQuit
Gamers of a certain age will remember these handheld games that pre-dated Nintendo's Gameboy. I myself had quite a collection of Tiger LCD handhelds back in '86 and '87, before I managed to score a Gameboy; I'm sure they're still in a box in my parents' house somewhere, gathering dust.
Anyway, the always-witty Photoshop goblins over at SomethingAwful have tackled the question, "What if LCD handheld games were still being made today?", not once but THRICE, and this is a small sampling of their output.
Click on the links below to see the full galleries.

[SomethingAwful's LCD Handheld Games I]
[SomethingAwful's LCD Handheld Games II]
[SomethingAwful's LCD Handheld Games III]