In honour of the fact that Season 6 of Lost starts in less than a week!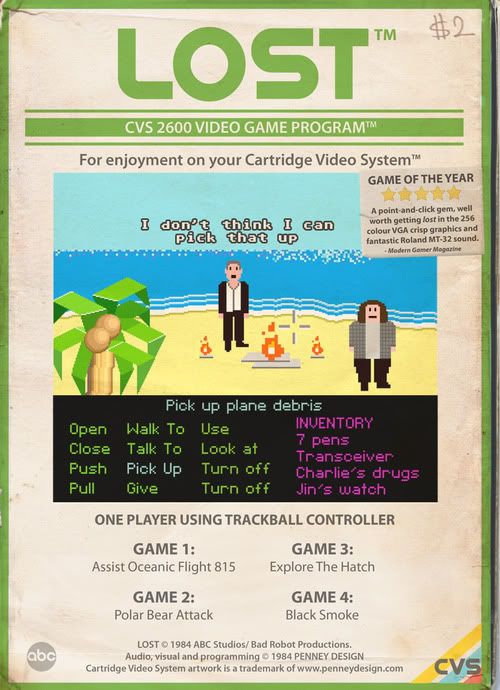 Silly Jack. You should know that you can't pick up fire, Hurley, or coconuts.
Actually, maybe you should try those coconuts again. Try throwing a can of Dharma peas at the tree. You'll need it when you meet that polar bear later.
(
Penney Design
has 8-bit movie-game mockups for
Wall-E
,
The Dark Knight
, and more
right over here
.)