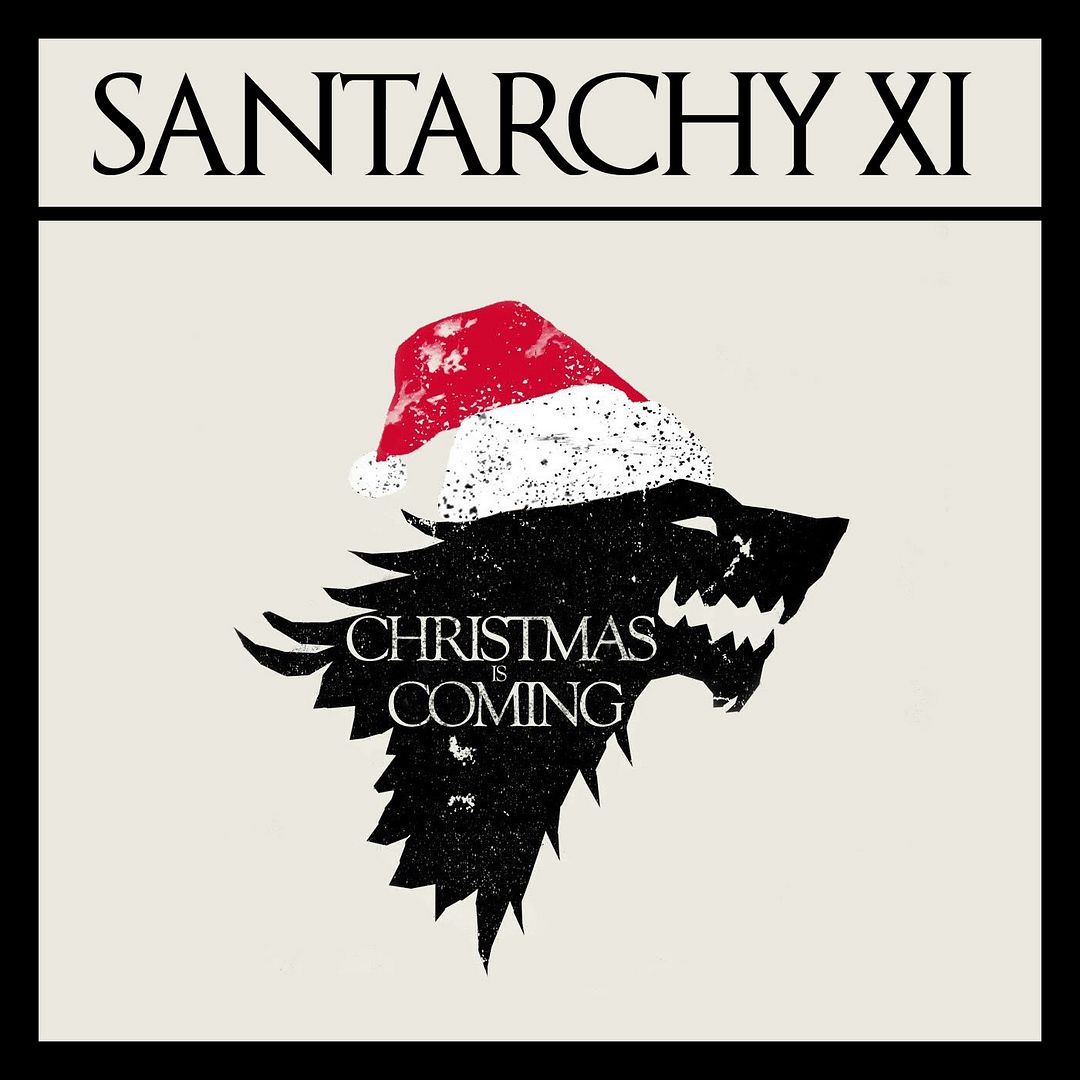 Santarchy XI: Christmas Is Coming (106mb .ZIP file)

Here it is, my eleventh annual Santarchy Christmas mix. Click on the image to download the entire album.
Happy holidays! See you all next week.
Tracklist:
01. fun. - Sleigh Ride
02. Jonathan Coulton - 2600
03. John Anealio - Batman Smells (A Rebuttal)
04. Kirby Krackle feat. The Doubleclicks - Baby It's Cold Outside (Hoth Version)
05. Sufjan Stevens - X-Mas Spirit Catcher
06. The Wellingtons - I Guess It's Christmas
07. Barely Pink - Come On Christmas
08. The Baseballs - Ring Ring (A Lovely Sound)
09. The Pipettes - White Christmas
10. The Chevelles - Come All Ye Faithful Surfer Girls
11. Emmy The Great & Tim Wheeler - Christmas Day (I Wish I Was Surfing)
12. August Burns Red - Carol Of The Bells
13. TheCoop - Algorhythmic Bells
14. The xx - Last Christmas (Live on Radio 1's Live Lounge)
15. Yeah Yeah Yeahs - All I Want For Christmas
16. The Killers - I Feel It In My Bones
17. Tracey Thorn - Like a Snowman (Stephin Merritt Cover)
18. Sufjan Stevens - Christmas in the Room (Silver & Gold Version)
19. Diamond Rugs - Christmas in a Chinese Restaurant
20. Dropkick Murphys - The Season's Upon Us
21. Garfunkel And Oates - End Of Year Letter
22. The Head and the Heart - What Are You Doing New Year's Eve
23. Andrew Bird - Auld Lang Syne
24. Blink-182 - Boxing Day

UPDATE: Mediafire wasn't sharing the archive, so I've switched over to FileDropper and it seems to be working now.