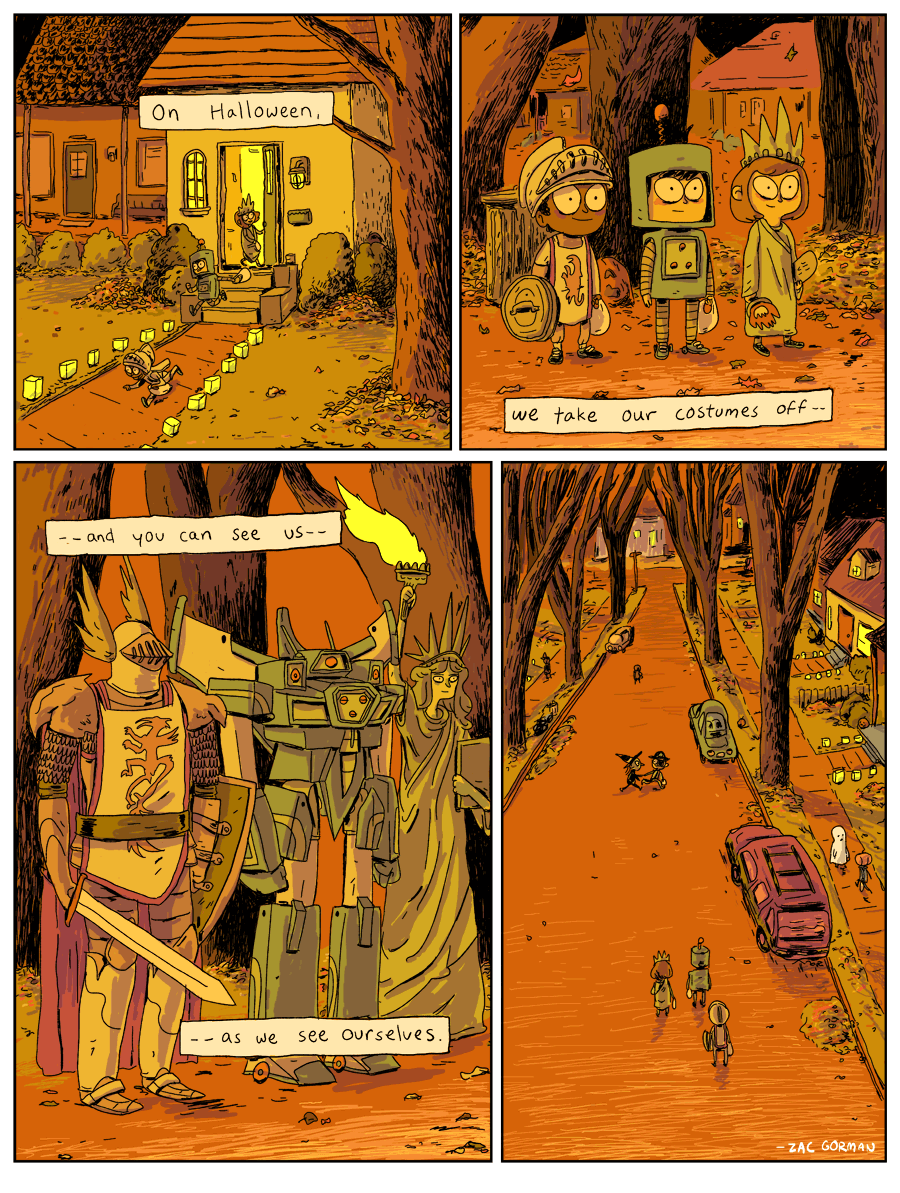 "Costume Quest" by Zach Gorman
Boy, I sure do love Hallowe'en. And there's no game Hallowe'enier than Costume Quest! Zach Gorman of Magical Game Time nails it, as he always does.
Take note: You can pick up Costume Quest for $7.49 on Steam right now, or as part of the Double Fine Bundle, for %14.99, and get Psychonauts and Stacking (two other fantastic Tim Schafer games) thrown in. Buy them here.