"Flight of the Conchords: Season 2" by Max Atom
(Full game download here!)

"Scruffy For Atari" by Ron Workman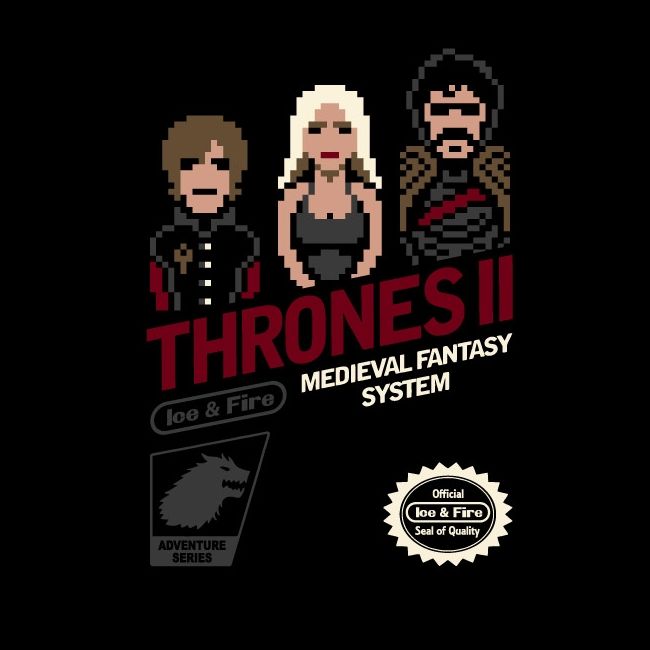 "A Game of Ice & Fire II" (t-shirt) by Drew Wise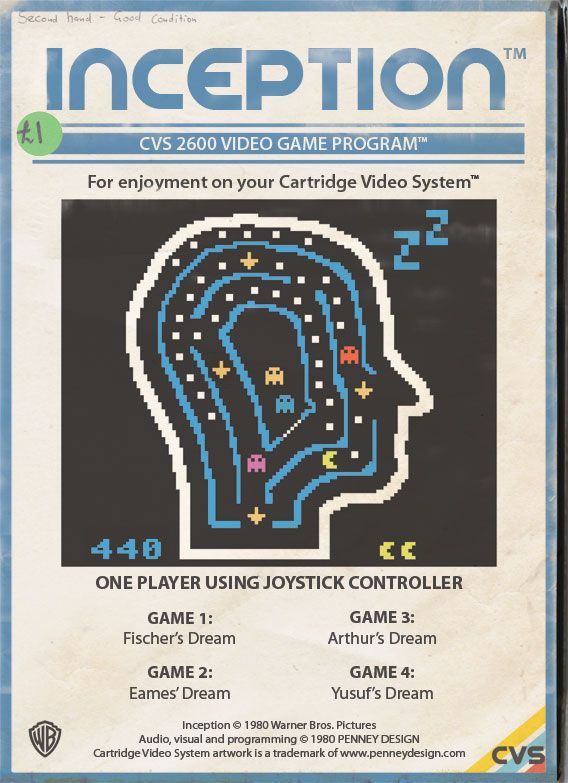 "Inception" by Penney Design

"Hunger Retro Game" by Drew Wise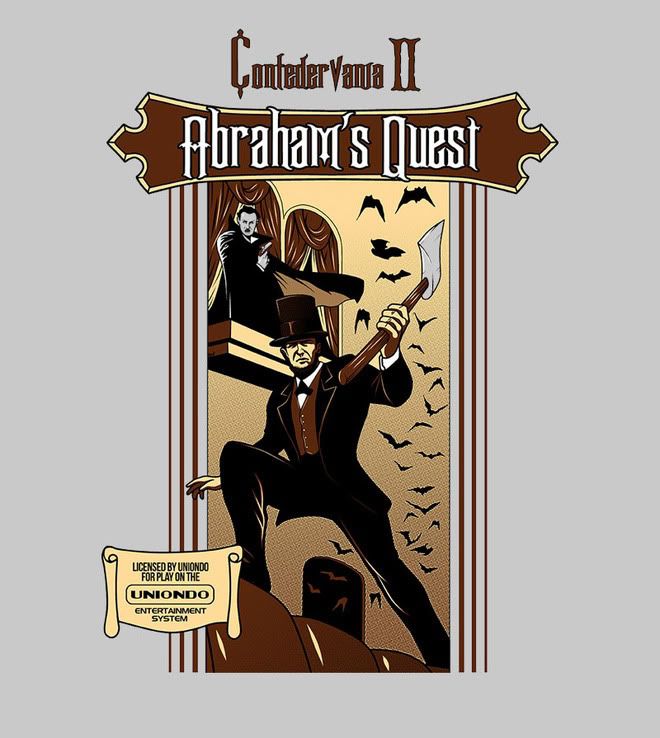 "ConfederVania II: Abraham's Quest" by Timothy Lim
Sorry for the unwieldy title, but I'm working with a pretty specific theme today: box art for imaginary games based on contemporary movies and TV shows, if they were made for the NES or Atari 2600.
These have been piling up for a while, which is why there are two entries from Drew Wise in the mix. The Flight of the Conchords game seen above is NOT imaginary, as someone has elected to make an entire 8-bit game based on the adventure of Bret and Jemaine. And that last entry is, of course, inspired by Abraham Lincoln: Vampire Hunter.
Also, I would play all of these games. In fact, I'm playing one of them right now.