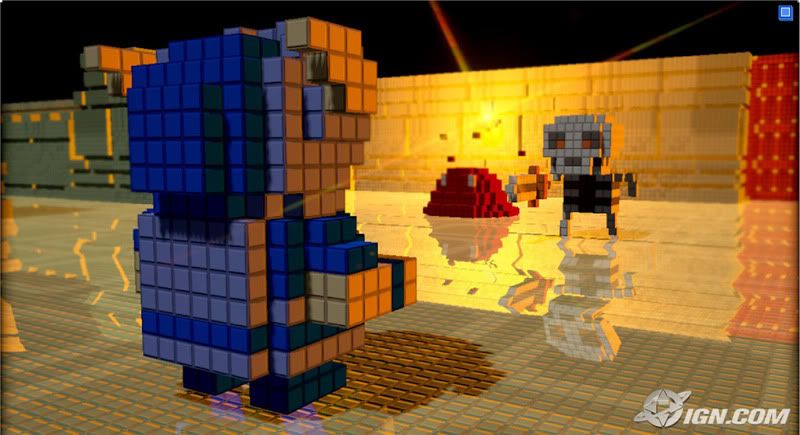 3D Dot Game Heroes
, from
From Software
(presumably the software development branch of the Department of Redundancies Department) and
Atlus
, tickles my novelty bone SO HARD. I'm adding it to my list of reasons to finally buy a PS3 (along with
Little Big Planet
,
Batman: Arkham Asylum
,
Katamari Forever
and the upcoming
Final Fantasy XIII
) and I DON'T EVEN CARE that it's a complete crib of
The Legend of Zelda
. You could rip off worse games.
I don't know much about Atlus (although I have their
Knights in the Nightmare
for my DS, which I hear great things about but have yet to play) and even less about From Software. I firmly believe that they, on the other hand, somehow know ME, because
3D Dot Game Heroes
is tailor-made to cater
precisely
to my videogame demands. If I was ever approached by a game company and asked to make a list of all the things a game would have to include to ensure that I would buy it,
3D Dot Game Heroes
would go ten for ten.
That said, I'd be remiss in my responsibilities as videogame blogger if I didn't return to the point mentioned above, namely that
3D Dot Game Heroes
is, at heart, an unauthorised clone of
The Legend of Zelda
. It may be all gussied up in self-aware, ironic new clothes, but the gameplay looks to be pretty much identical to the classic NES title. Personally, I couldn't care less, but others (namely, Nintendo) may have a different take on it.
Gallery and an in-game video clip under the cut.